Race Day Equine Monitoring
A Lot is Riding on Your Horses' Health
Posted
October 21, 2021
---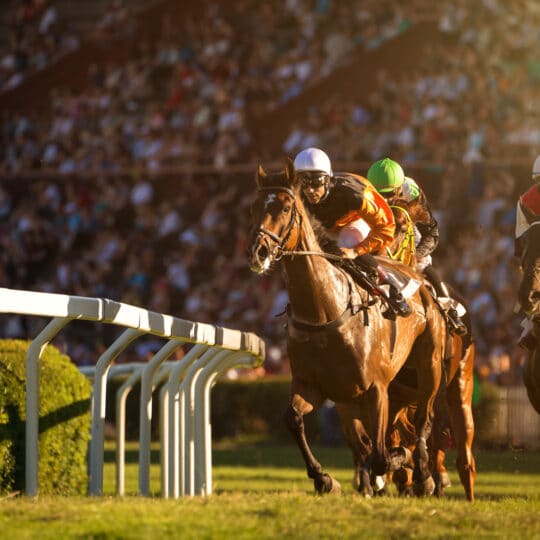 Race day is a big day for many reasons. The horse has trained for this. The trainer has planned for this. You want this to go as smoothly as possible. This means keeping everyone in the loop. Keep this race day equine monitoring checklist handy to help prepare for the big day and stay informed throughout.
Routine Planning
Like everyone else, your horse has a routine. You know when they should eat, sleep, and play. Horses involved in competition may have a slightly different schedule, but their daily regimen is equally important and should be watched more carefully.
Any competitive sport involves regular training and following certain guidelines. Safety is taken into consideration more than the everyday routine. Staying informed could lead to noticing something off about the horse and planning accordingly. This is why the right monitoring system is so important.
Race Day Equine Monitoring Checklist
Equine monitoring comes in many forms. From wearable trackers to stalls equipped with wireless cameras, there's a way to stay informed about what's going on with your horse. This kind of tech is integral to any horse owner, but especially those training competitively. Here's how the right monitor can help.
Training sessions. Use wearable monitors to track heart rate, exercise, stress, movement, and more.
Travel. When you're loading up the trailer, take along a wireless camera to keep an eye on your horse in the back. Monitors also keep track of their vitals during what could be a stressful ride.
At the track. Hopefully, any pre-race exam won't uncover any surprises since you've been monitoring your horse up until this point. You can also share this info with the vet on site.
In the stable. Stay informed even during downtime when you prop a monitor in the area your horse is resting.
Feeding time. Keep track of daily schedules on the go and set up alerts so you don't miss anything important.
Wellness checks. Vets at the track will perform their own assessments, but you can enter this data into equine monitoring apps to compare notes and progress.
Post-race. Even after the event, you want to monitor how the horse reacts and rests, especially if you're still in a new environment.
Staying informed. A lot is riding on race day. The horse owner, trainer, rider, and vet all need to know the horse's condition. Share the stats from the equine monitoring system with the group to keep everyone updated.
Race day spectators aren't the only ones betting on the horses. The whole team is hoping the horse pulls through for various reasons. A lot can happen on the way from the stable to the gate. This is why monitoring your horse before, during, and after a race or other competition is vital to horse health and safety.