The 3 P's of Cloud Storage Services
Public, Personal & Private
Posted
May 5, 2022
---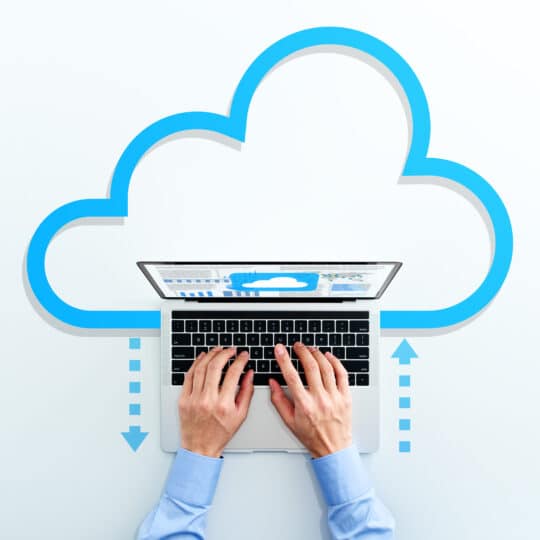 When it comes to storing data, you have several options. The best choice depends on the amount of data you have, how you'd like to access it, and your privacy preference. The three main types of cloud storage include public, personal, and private. Learn a little more about each type and decide which is best for you or your company.
Public Cloud Storage
One of the more mainstream cloud storage options is public access. Most people are familiar with Google Drive and Apple iCloud. There are also countless online backup services that make it easy to store data. Usually, these public storage solutions offer a certain amount of free space with the option to buy more. Here are some benefits of public cloud storage:
No upfront cost. There's no special hardware or software to purchase. You simply sign up with an online provider and start organizing and backing up your files.
Automatic updates. You never have to worry about the latest security or usability models. These are always being updated in the background.
File sharing. It's easy to organize, share, and collaborate on files stored in one central location.
Security. When data storage is a provider's job, they're more inclined to help keep it secure and help retrieve anything that could potentially be lost or stolen.
There are some downsides to saving data on a public cloud:
Data is stored in several locations, so it may never be fully deleted.
You're at the mercy of a provider's access speed and storage limits.
You have to be online to access your files.
Providers can scan data, so privacy is on the line.
If privacy and faster access are high on your priority list, you may want to look into one of the other cloud storage options.
Personal Cloud
If you'd rather not store your data through a public provider, there are more private options. Personal cloud storage requires you to purchase a PCS device, either hardware or software, to organize your files. The benefits of this option include:
Faster access. When you're directly connected with your network, you can almost instantly access your data.
Password protected. Unless you share this information with another party, you're the only one who knows where your data is stored, how to access it, and how to completely delete it. This also decreases the chances of hacking and a public data breach.
Retain control. You don't have to worry about other providers scanning or updating the location of your files.
However, there are negatives to this option as well:
There's a risk of damage or loss when your files are stored in only one place.
You could experience slow upload speeds if you're trying to access your files remotely.
Private data is harder to share or sync with other programs.
Backing up files may require the use of public online options or other external devices.
If you require more storage than what a personal cloud service offers, but you still want to retain privacy, there's another option for that.
Private Storage
Whether you have a small business or manage a larger network, there's more data and applications that need to be organized. Some of this data may be considered proprietary or protected under certain privacy laws, so it can't be connected to any public server. This is where a private cloud storage option works. Here's why:
Dedicated to a single company or organization.
Storage and sharing options are customized and optimized for use within one company. It could either be hosted within the organization or on external private servers. Either way, your IT department has monitoring access and can act quickly to troubleshoot any issues.
Costs are usually lower when compared with buying into a larger public storage solution.
More secure than a public cloud.
This customizable solution allows you to comply with any laws governing private and sensitive information.
The public cloud may not be available everywhere. This private solution ensures your data is accessible where needed.
Some of the cons include:
Price. The more customized the solution, the more expensive it can be.
Complexity. When you have to do it yourself, you need to know how to manage it effectively.
Extras are extra. If you want to be able to access files remotely, share data seamlessly, and keep everything secure in the same place, these may be add-ons to a single private storage solution.
There are hybrid options that blend the best of private and public cloud storage, and there are sure to be more options as technology advances.
Professional Cloud Storage
With so many options to consider, choosing the right security solution can seem like a daunting task. Luckily there are experts ready to help you find the one that best fits your situation. Contact Security Five to discuss your data storage needs and decide if public, personal, or private is right for you.