New Year, New Security System
Top 10 Features for Your Next Upgrade
---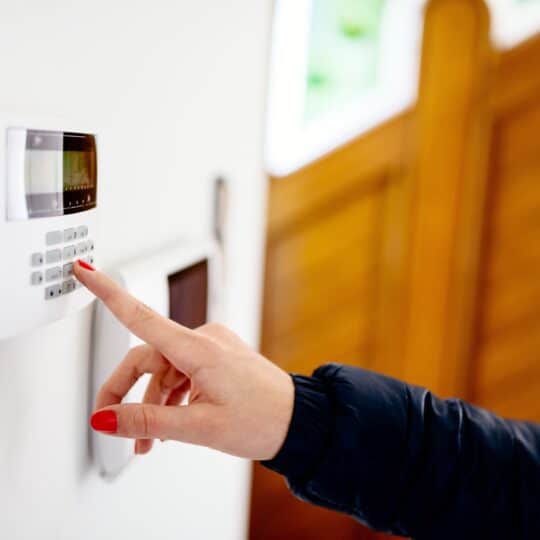 It's the new year. Time for new resolutions, goals, and security protocols. If you don't already have a security system in your home and office, what are you waiting for? With so many devices currently on the market, there's a product and service that's ready to help keep your family and business secure. Keep this list of the top 10 new security system features handy when you're looking to get a new system or update a current one.
Security Sign-ups or Upgrades
With the constant advances in technology, it may seem hard to keep up with the latest additions to the digital world. Luckily, many tech-related systems are now scalable, making it easier to add on new features and update existing software.
Depending on when you installed your security system, it may already have some of the features mentioned below. Don't think just because you have an older system you need to start from scratch. Some of these services are easily added on, especially if you currently hold an account with a security provider.
Nonetheless, these security system features are designed to give you greater peace of mind whether you're at home or away. Some may require a monthly or yearly contract and additional fees, but it could be well worth it considering your current situation.
New Security System Features
If you're looking for a new security system or an upgrade to an existing network, use this as a checklist for some of the more popular features and benefits.
Professional installation. Signing up with a security provider may mean free installation on a whole-house system.
Smart home app. Many systems sync with other smart home devices for easier integration and monitoring.
24/7 monitoring (self or professional). When synced with an app, you have instant access to footage. When signed up with a professional provider, you always have someone looking out for notifications.
Customizable. Set timers, perimeters, and other parameters to customize your system to best fit your needs.
Smart deter technology. Motion sensors are becoming more sensitive to certain behaviors and can tell the difference between everyday motion and suspicious lurking. These sensors also make themselves known so those in the area know they're on camera.
Customer service. Whether you sign up with a provider or not, most security systems come with a dedicated service team to help answer questions about any device.
Alerts authorities. Having a third-party system comes with a big perk—alerting the right emergency number if a notification is triggered.
Wireless cameras. Some systems only require a plug, quick charge, and connection to the internet to start securing the area.
Easy set-up. From a single camera system to an entire network of monitors, an easy set-up also helps ease the mind.
Insurance benefit. Ask your provider if any discounts are available for installing a security system in your home or office—most likely it does come with some savings.
If the thought of a new security system becomes overwhelming, especially with all the choices available, contact the specialists at Security Five for a consultation to start this year on a secure path.
---
Special Offer for New Customers
$60 Off First Year of Monitoring
Hurry! Offer Expires September 30, 2023