Checklist for Testing Fire Systems
More Than Just the Battery
Posted
November 25, 2021
---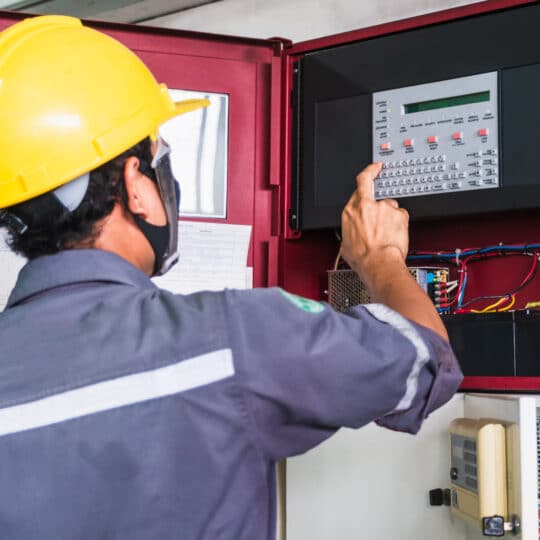 Raise your hand if you know how important it is to test your security systems? Keep them up if you do this regularly. We're talking about more than checking the battery twice a year. Now that security systems are mostly digital with a range of bells and whistles and notifications, it's important to test functionality on a more consistent basis. This goes for homeowners and business owners. Use this checklist for testing fire systems in the home and office. While you may not have all the features covered, you want to make sure you do a thorough check to keep your family and livelihood safe and secure.
Why Test an Alarm?
Security systems vary greatly from single cameras in the home to networks that cover every angle of the office. For businesses that require large warehouses that store expensive equipment and goods, these systems are also more involved. However, one thing all of these systems have in common is the need for regular testing to ensure they're in working order.
Not only is proper function imperative for these systems to do what they're meant to do, but certain companies need to fulfill certain safety standards to stay in business. Code requirements cover inspections for installation, performance, and maintenance of alarm systems. While specialized companies are the ones who run the required tests, there are things business owners can do to help ensure they pass inspection.
Testing Fire Systems Checklist
The following checklist covers an overall picture of what should be tested on the more robust alarm systems. Of course, testing will vary depending on the device. Some features can be visually inspected daily by the owner—is the power light on? Other features may only require semi-annual testing. Annual testing by a licensed professional may be required for an overall system check.
During these annual inspections, a fire protection company will likely run down this list of functions:
Power supply
Control unit
Interface equipment
Lamps and LED indicators
Central station monitoring transmitters
Secondary power supply and backup generators
Signal silencer
Telephone or another communication system
Overall system performance
Fire extinguishing, sprinkler, or suppression systems switches
Heat, smoke, fire, gas, and other detectors
Audible notifications
Push notifications
Two-way communications system
The full inspection depends on the system installed. This is also a great time to reevaluate the type of system you have and consider any updates.
Professional Security System Inspections
Whether it's time for the yearly inspection of your current security and fire system or you notice something off during your regular maintenance check, contact Security Five for a consultation. Our qualified security team can help perform the required testing and ensure your system is working properly or if it's time for an upgrade.