Top 5 Equine Monitoring Benefits
For at Home & On the Road
Posted
October 28, 2021
---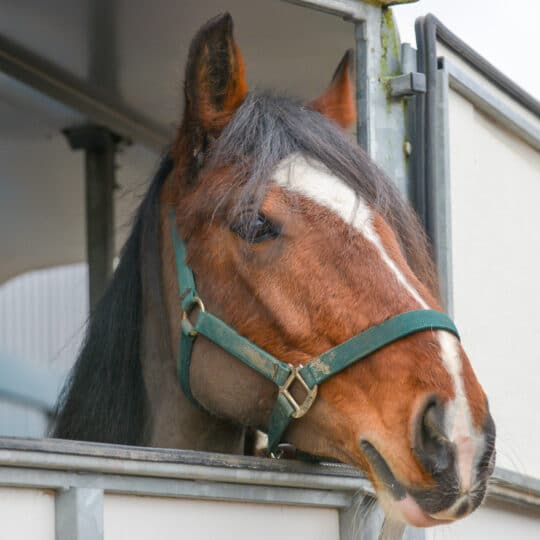 Want a way to monitor your horse 24/7, assess their health and mobility, and extend your security reach to the stables and beyond? Then you need an equine monitor. While there are many equine monitoring benefits, here are the top five.
Top Five Equine Monitoring Benefits
Caring for a horse takes special skill and attention, especially if you plan on breeding or showing the animal. Equine care goes well beyond the normal responsibilities of a pet. The sheer size of a horse requires it to have its own structure.
Luckily, technology has provided a way to make horse ownership a little easier. There are different types of equine monitoring systems, and each plays a vital role in keeping your horse and property safe and secure. Whether you opt for monitoring your horse in the stable, on the go, or in the ring, there's a device that can help. Here are the top five reasons why you should consider an equine monitor.
At-Home Monitoring. You're in the house. The horse is in the stable. Wouldn't you like to check in from time to time? Set up an equine monitor in the barn or individual stable and check on your horse when you can't get outside. This is a big help when the horse is sick, recovering from injury, or pregnant and needs extra attention.
Travel Monitoring. A wireless equine monitoring system travels easily when you're on your way to events. Check on the horse in the trailer and keep it with them at the final destination to monitor the horse's reaction to its new environment.
Health Monitoring. Not only can you check on your horse with an equine monitor in their stall, but wearable devices allow you to measure vitals—such as heart rate—to get a broader picture of their wellbeing.
Activity Monitoring. Track a horse's steps, gait, stride, and more with a wearable activity monitor. This is another helpful tool during training sessions and post-illness or injury.
Security Monitoring. Not only does having an equine monitor in the barn help you keep an eye on your horse, but it also provides an added layer of protection on all their expensive equipment. Receive alerts when motion is detected in tack rooms or smoke is in the air.
Professional Security Solutions
With so many options, it could be hard to determine which device works best. For help choosing the right equine monitor for your needs, contact the security experts at Security Five. We can help you explore the many features and functions of current monitors on the market today.