5 Burglar System Updates
When it's Time to Ramp Up Security
Posted
January 21, 2021
---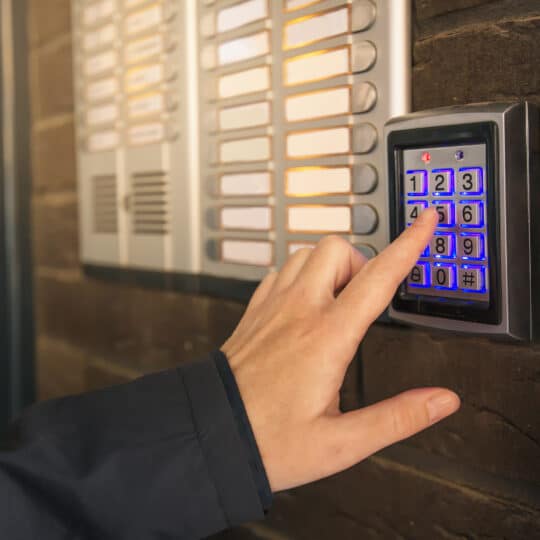 Now and then you have to update certain things. Your car, your phone, your passwords, your look—they can all become outdated and need an improvement. The same thing goes for your security system. Here are five burglar system updates to think about the next time you need to step up security.
5 Burglar System Updates
Whether or not you're one to keep up with the latest trends or technology, when it comes to safety, you should stay up-to-date. If you currently have a security system that needs an upgrade, here are five areas of improvement.
Keypad. Consider it a facelift for your system. Swapping out the keypad can boost a system with only a few buttons. Add the functionality of a touchscreen and additional display features from a glance at the time to a detailed weather forecast.
Control Panel. Kick it up another notch by changing out your control panel board. This enables more capabilities like remote access to your system from a smartphone.
Make it Even Smarter. Once you have remote access, you might as well add more features like remote door locks, window sensors, thermostats, and other home security to your system's panel.
Wireless Monitoring. First it was your phone, then it was your internet connection. You've been cutting cords for a while now, so do the same for your security system. Even older systems can be given this upgrade. And it's about time. Instead of sending an alarm through the phone line, it will get sent via cell towers. This makes it even safer since burglars can no longer disable the system by cutting the line.
New System. You deserve it. If you'd rather just jump into a brand new system, there's one to fit any budget. Of course, many come with all of these upgrades already and they're also more scalable for future advances.
Keeping Up With Tech
It's tough to do since technologies change at a rapid pace. The most important thing is having a security system that works and that you can work with. There's no sense in investing in all the bells and whistles if you can't manage it all. For help with managing and choosing the right updates for your system, contact Security Five. Our experts follow the latest in security systems and know what upgrades are best to fit your needs.