Updating Your Fire System
When it's Time & What to do
Posted
October 8, 2020
---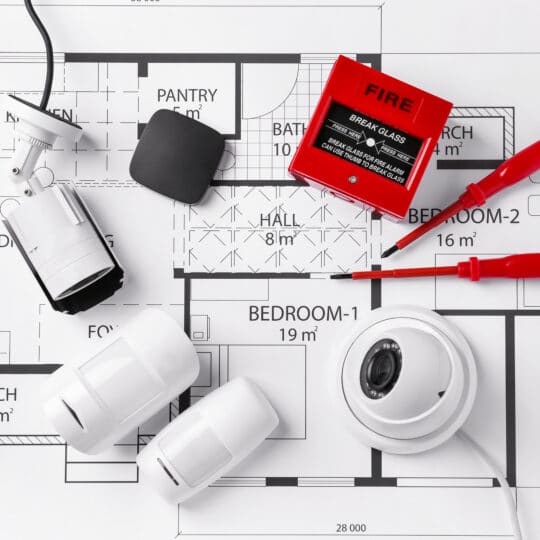 When's the last time you updated your fire system? If you can't remember, then it's time. Whether you have a large commercial system or a private home alarm, updating your system is a worthy investment.
When's the Right Time
When you have a system that's in charge of detecting smoke and suppressing fire, you want to make sure it's all in working order. The right system helps evacuate occupants quickly, alert proper emergency personnel, and satisfy local code compliance. However, these systems don't last forever. They require maintenance, testing, and recertification after a certain amount of time. Even if it's up to code, a newer system could better serve a business or homeowner with updated features. The best way to determine if your current system is meeting your needs is to get it assessed by a professional.
Updated Fire System Checklist
You may have run your own tests, solidified an emergency plan, and feel comfortable with the way your current fire system is working, but there's more you can do to protect your property.
Professional assessment. Get your system checked out by a pro. This typically includes an on-site walk-through to evaluate the existing system features. If you live in an older house or work in an older building that has undergone additions and renovations, you want to make sure nothing has jeopardized the effectiveness of the fire system.
Passing insurance requirements. During a professional assessment, many questions may arise on whether or not the building is up to fire code. Insurance companies also have a list of requirements depending on what the building is being used for. Everything from facility size to the materials it produces comes into play.
Budget. Money makes a difference no matter what you're trying to update. Make sure you clear the cost of assessment and code regulations, then decide if there's any money left in the budget for additional system bells and whistles. The following factors will affect the cost of a fire system upgrade:
Custom fitting. If you're trying to update an existing system and require new parts to replace old ones, it could be more cost-effective to simply redo the system instead.
Electrical work. A new system will most likely require an updated control panel. While an existing panel may suffice, you won't get the same features and notification a new one provides, including remote access and automation.
Drainage. When upgrading the sprinkler system, you want to make sure the process flows smoothly. From floor drains to leak detection, an updated system offers more protection.
Preservation. If you're working in a landmark building protected by certain preservation laws, take extra care when updating anything in or around the property in order to keep its proper distinction.
Professional Protection
Even though technology is constantly shifting, updating your fire system today could last you for years to come. Make sure you do it right. Contact the security specialists at Security Five for more information on the right fire system update for your home or business.