Equine Monitoring for Race Day
How it Helps Everyone Win
Posted
October 15, 2020
---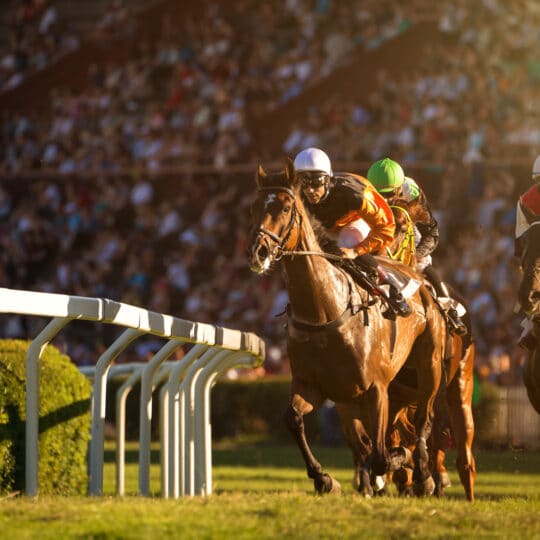 Whether you board, breed, or race horses, the health and wellness of the animal is always a top priority. For those who race, extra care needs to be taken during daily exercise and any travel. This makes race day equine monitoring even more important.
Race Day Equine Monitoring Tips
There is already a wide variety of health and fitness-related monitors on the market, so having one for your horse is commonplace. The type of equine monitor you choose depends on what you want to keep track of. Here are some of the most common options:
Vitals. Some wearable equine monitors help track exercise, movement, recovery, and vitals. These devices are vital in determining how your horse may be faring on any given day—including race day.
Travel. Some equine monitors feature video capabilities. Wireless versions are easy to take with you while on the road and set up wherever your horse is stabled. This way you can always check-in.
Safety. Equine monitors that sync with a dedicated app not only gives owners the ability to check-in anytime or anywhere but push notifications alert the user at specific times—including a change in heart rate or via a motion sensor.
Pre- and Post-Race Monitoring
With detailed stats on a horse's health during training, travel, and performance, horse trainers and owners are provided with comprehensive information to effectively track an animal's wellness. This information can help with planning training schedules and alerting a vet if necessary.
With so many monitors to choose from, the best way to pick the best one is to consult a professional. You want whatever data you collect to be accurate, reliable, and relevant to your needs. Contact Security Five for more information on the right equine monitor for your horse today, race day, or any day.