Recruiting Recreational Systems
In a Remote Environment
Posted
July 16, 2020
---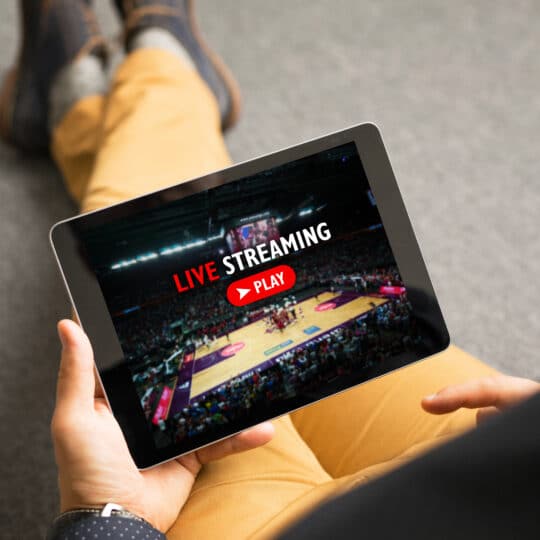 When recruiting others to join your team, there's a list of factors for everyone to take into consideration. Safety has always been a factor, but it's taken on a whole new meaning in this current climate. With new regulations on health and safety measures, businesses must follow different protocols, especially those companies in the public sector. While recreational services have taken a major hit—with a wide range of events put on hold or dramatically altered for the rest of the year—there are still ways to conduct business safely. Remote capabilities have become a large part of the new normal, and as such, a valuable bargaining chip when recruiting recreational systems.
Remote Recreation
Just because you can't be somewhere in person, doesn't mean you have to miss out. With the rise in telecommuting tools like live streaming and video conferencing, a business can continue as usual even in an unusual environment. The same technology works for recreational events as well.
In the last few months, many conferences, concerts, and other public events have gone digital. Authors, artists, musicians, and other performers have utilized social media and other digital platforms to reach their audiences. Parks, gardens, and museums offer virtual tours. Movies, television shows, and plays released early online and through streaming services. Certain sporting events have been postponed, but fans are finding new ways to adapt and creatively connect online.
Video and online streaming have become major tools in continuing to offer a recreational outlet. If you can't bring people to your space, bring your space to them. This service not only benefits consumers but also those who you're trying to recruit to join your team or use your recreational space.
Recruiting Recreational Systems
To bring more business in, you have to get the word out, and video is one effective way to show and tell. Let others know you have the ability to live stream events and provide this service to those looking for a safe way to conduct business. With the proper video recording equipment in place, you're able to provide the following services:
Live-streaming capabilities
Security solution
Even as regulations are constantly changing under these unfamiliar circumstances, it remains a highly competitive market to bring in business. Set yourself apart by offering unique video capabilities and pass those differentiators on to your clients. In this ever-evolving digital age, people want more options to fully immerse themselves into an experience—even if they can't be there in person. Video makes this possible. Built into websites and social media, it captures even more attention. Use that to your advantage, and recruit the right people who can help make it happen.
If you're unsure how to get started, call Security Five first. Learn more about setting up a recreational system that's right for your facility. Get familiar with the video recording and streaming process, then get to work on making it work for you.