DIY Gate Design
From Weekend Projects to a Job for Pros
Posted
March 26, 2020
---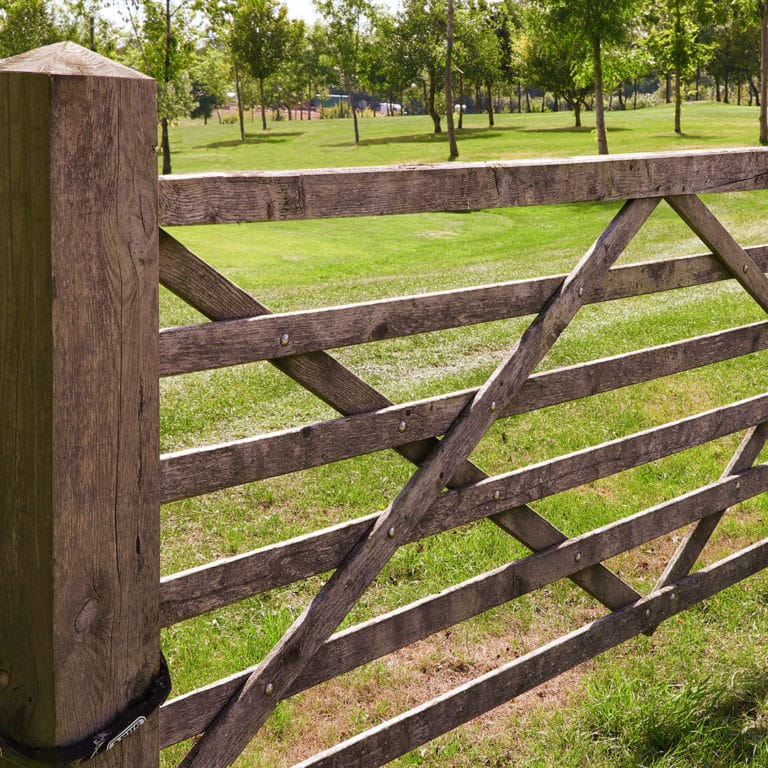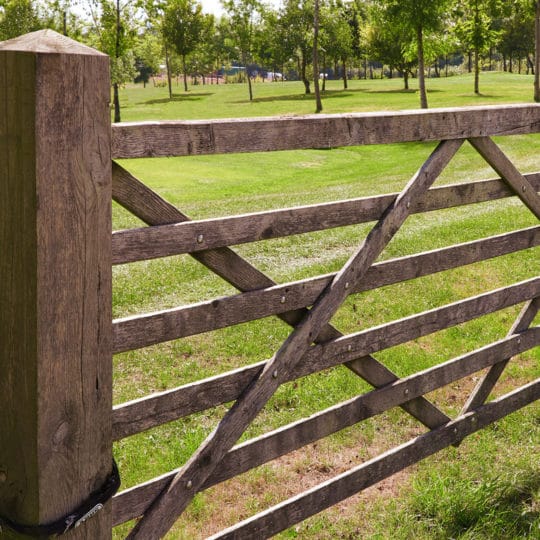 There are many reasons why one would want to construct a gate. From keeping others out to keeping loved ones in, the purpose should be clear before planning begins. Depending on the type of work involved, you may need professional assistance. For other simpler projects, here are some DIY gate design ideas.
Why DIY Gate Design
Depending on your timeline and level of skill, designing and constructing a manual gate is easy to do. A picket fence and matching gate around your yard is a doable DIY project with the right tools and know-how. Adding a gate to enclose a porch or farm area is also an easy weekend job.
If your plans involve heavier materials, uneven landscape, or automatic gate control, then you'll want to discuss your plan with a professional who's more equipped to take on a larger, more complicated project.
Gate Design and Planning
You've got your gate purpose and vision in mind, now it's time to start asking the detailed questions:
Location? Map out where the gate and surrounding fence, if needed, will go. What's the area like? Are there any slopes that could possibly make installation difficult? Is it on the property line? Are there utility lines to watch out for? You may need to ask your neighbors or the township some of these questions, but it's better to know the answers before you start digging.
Materials? Is the gate supposed to match a new or existing fence? You want it to match the aesthetics of the house. You also want to use materials you can easily handle on your own. Wood is one of the most versatile as it can be painted or stained to match any design. It's also easier to DIY. Even recycled wood pallets make a great gate.
Timeline? Can this be done in one day, one weekend, or one week? How long do you have to dedicate to this DIY project before it becomes a pro project?
Building Your Gate
Now that you have your materials and timeline planned, it's time to get to work.
Before you break ground, make sure you have enough distance from underground utility lines. Mark the ground where the gate posts will go and make sure the opening is large enough for whatever traffic will cross through — whether it's purely pedestrian or motor traffic.
Once the hole is dug, some like to reinforce the bottom with concrete. This helps stabilize the posts. If the gate is attached to an existing wall, this is not necessary.
If using wood, the gate is typically a number of 2×4 slats screwed together and braced with a diagonal cross piece on the back. The hinges and latch gate hardware you choose can be as simple and ornate as you'd like.
Once the gate is set up, check the opening and closing clearance to ensure it works properly. You'll have to decide whether to open the gate out or in toward the property. Some gates also slide open, but this takes more materials and installation skills.
If it comes to needing gate design advice from the pros, contact Security Five for help. With years of experience in security solutions for homes and businesses, we can help make your vision of the perfect gate a reality.