Custom Gate Design
Opening Endless Property Possibilities
Posted
March 12, 2020
---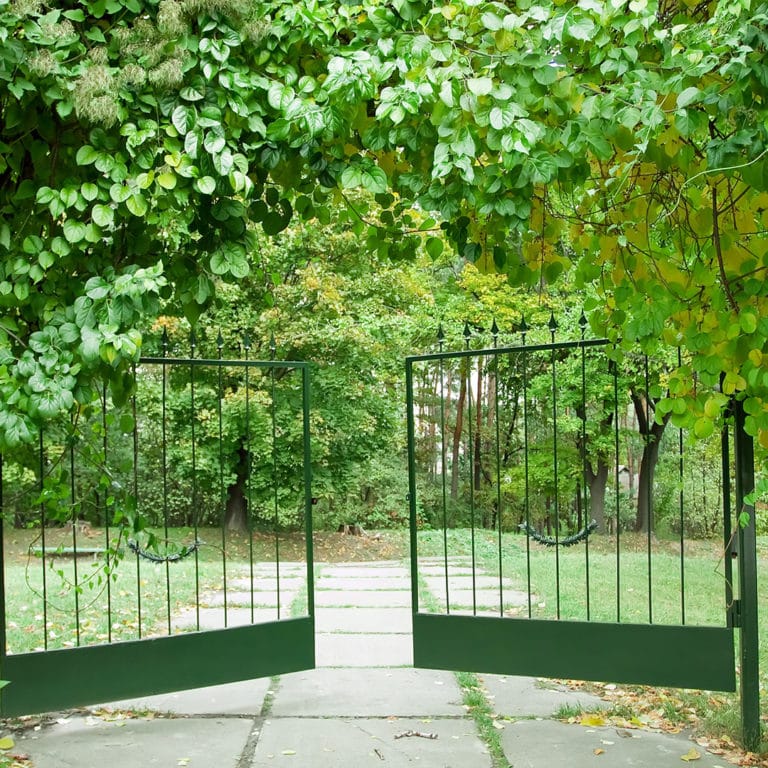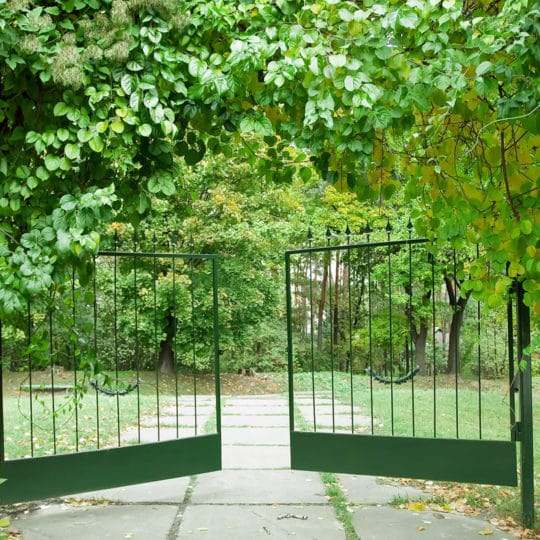 When you know you want a driveway gate, but no ordinary one will do, create a custom gate design to satisfy your security and style needs. From simply streamlined to modernly ornate, it's the first impression and line of defense for your property.
When a Custom Gate Design Works
There's going to be a time when you come in contact with a gate of some kind. Whether it's at the entrance to a private residential estate, commercial parking garage, or industrial park, each gate serves a purpose. While one of the main purposes may be security, that doesn't mean it should lack in style. A gate works when its form and function match. And when there's a feature that doesn't come standard with any gate design, a custom one is the way to go. Here are a few examples of when a custom gate design works best:
Residential Gates. You've worked hard to build your custom dream home, and you want a gate to match. An ornamental driveway gate that matches the surrounding fence or complements the architectural features of the estate beyond the gate creates the curb appeal and grand entrance to suit such a property.
Commercial Gates. From resorts to amusement parks, the gate also serves many purposes including crowd control, paid admission, security, and appropriate aesthetics to match the environment.
Industrial Gates. Safety is a major concern for any job site, especially ones requiring loading in and out of warehouses, shipping items, and the use of heavy machinery. While the gate entrance doesn't have to be fancy, it needs to be durable and reliable to keep up with high business demands and requirements.
Building a Gate
A custom gate can be anything you want it to be. From the materials to the functionality, you decide how it operates. But you also need to keep up with maintaining whatever you design so it continues to do its job. Here are some common gate materials to consider:
Wood. A classic look with more design choices at a less expensive rate.
Wrought Iron. A durable choice with more designer detail.
Vinyl. Also durable and easy to maintain.
Chain Link. Not as fancy, but still strong and functional.
Once you've chosen a material, consider how it will operate:
Manual. A more casual choice as you'll have to get out of a vehicle to open and close the gate to keep the property secure.
Automatic. Better for high traffic areas and easier to keep secure, but requires more maintenance.
Swing or slide. While a swinging gate works well with manual designs, a sliding gate is easier to automatically operate. Both are interchangeable, but it will depend on the flow of traffic and terrain around the opening.
Custom Gate Benefits
If you can dream it (and have the budget), a custom gate design is sure to fit your individual needs. Work with a professional design company to help ensure your needs are met in a safe and efficient way. From implementing a simple pedestrian swing gates to a large-scale automatic commercial gate with security cameras, work with those experienced in matching the right materials, safety requirements, and technical operating systems with your custom gate needs. If you have a purpose in mind, contact Security Five to start designing your custom gate.