5 Types of Residential Gates
And How Each Fits Your Property
Posted
September 6, 2018
---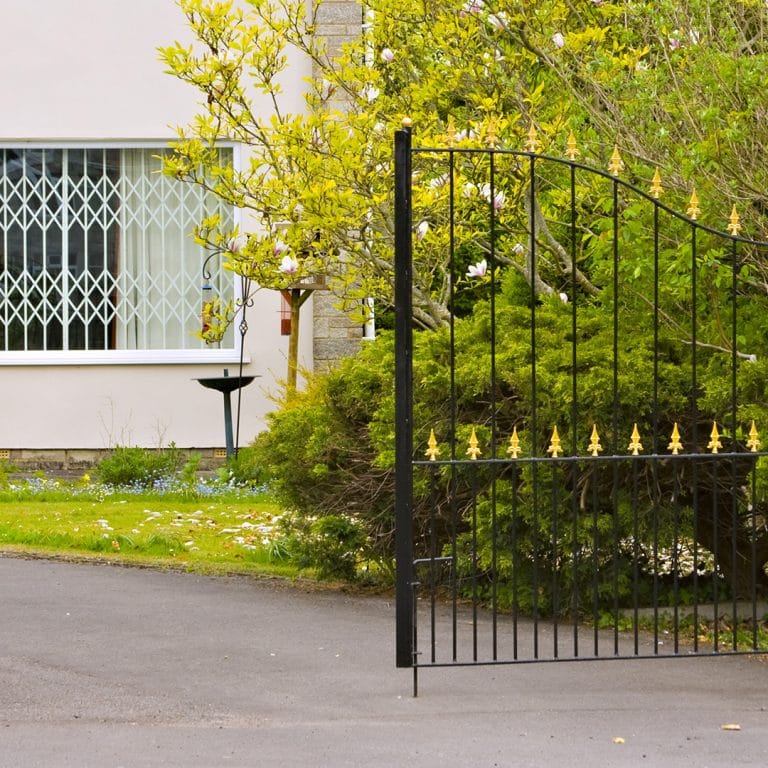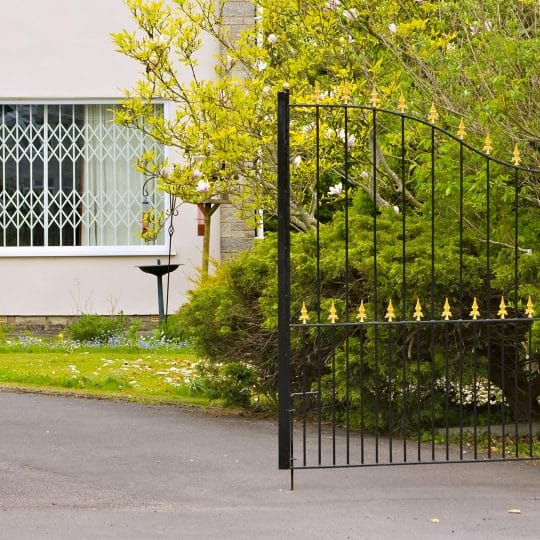 Congratulations, you've decided to add a residential gate to your property! This has both safety and aesthetic advantages. Now you have to decide what type of gate you need to balance your wants, needs, and environment. Good thing there are many options to choose from. Here are some of the main residential gate options, and how they can best fit your property.
Swing Residential Gate
Swing gates do what they say they'll do—they swing open like a door, either inward or outward. This is a great choice if you have a flat driveway. It also should be large enough to accommodate the action without having the gate swing into traffic. Typically the swing motion opens toward your property, which also means your entryway should be large enough for the gate to open enough to enter.
There are two main types of swing gates:
Single swing gates. Opens like a front door. Typically around 16 feet wide.
Double swing gates. Opens like a set of French doors.
Sliding Residential Gate
If your driveway is too hilly for a swing gate, or there's not enough room on either side of the gate to swing open or closed, a sliding gate may be a better option. You'll need more room to the left, right, or both sides of the gate to slide open. This may not work if you're too close to your neighbor's driveway.
There are also different types of slide gates:
V-track. Works best in areas without a lot of snow and ice buildup, since the track needs to always be clear of debris.
Rear Pipe Track. Common on lower end chain link gates. Mounted on the tail end of the gate are two wheel that sit on pipes which are mounted to fence panels. On the front end of the gate there is usually a wheel carriage assembly that consists of one rubber wheel and one V-track wheel.
Cantilever Gates
This type of gate is typically more than 50% the width of your driveway, and hangs on mounting posts so that no part of the gate touches the ground. This helps eliminate scraping and resistance. This gate can be designed to swing or slide open, allowing access for large vehicles and saving you from having to constantly defrost your gate from the ground. There are several different types of cantilever gates as well:
Full cantilever gates
Top hang cantilever gates
Bottom track cantilever gates
Barrier Gates
Not as pretty as the others, or as secure, barrier gates are used purely for traffic control. Like what you see at a parking garage, an arm lifts to let traffic through, then drops to stop the next car. While they're not typically used in a lot of residential settings, there are no rules against it unless it alters traffic patterns on a public road.
Automated Residential Gates
Any of the gates described above can be automated. This makes it easy to operate without leaving your car. Whether by code or key, automated gates are designed to fit your security needs.
When it comes time to choosing the right gate and installing the components, the gate specialists at Security Five can assist you from start to finish.