Home Gate Design
The Opening Act for Any Property
---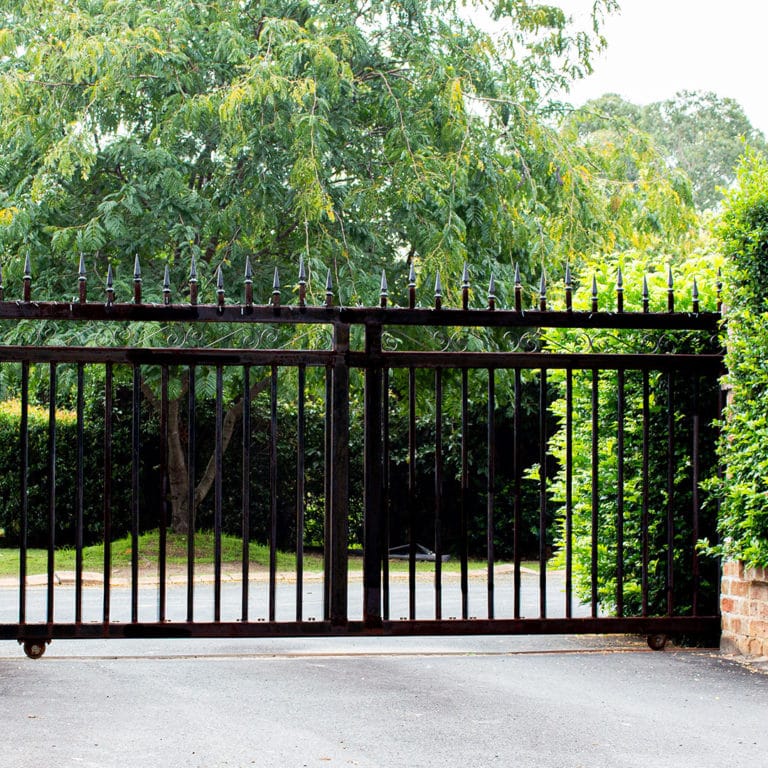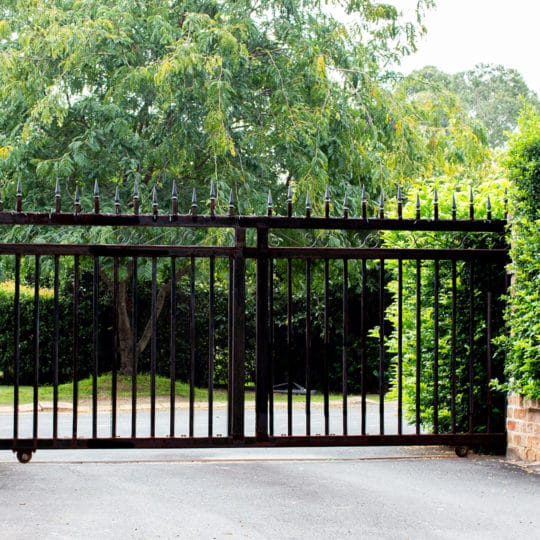 Imagine pulling up to a house and being greeted with a grand gate at the entrance. What immediately comes to mind? Home sweet home? Oops, better turn around? Or, I wonder what the house looks like? Deciding on the right home gate design means melding security and curb appeal. Not only does a driveway gate help keep trespassers out, but it should also stay in step with the style of your home.
Why a Driveway Gate
Homeowners choose to install a gate for many reasons, including:
Privacy
Security
Style
Showpiece
The right gate design sets up the expectation of what lies beyond—a private place that highly regards security and style. Gates also help restrict traffic, increase property value, and could also help decrease home insurance because of its security features.
Home Gate Design Ideas
The driveway gate should be a preview for the rest of the property. For instance, an ornate rod iron gate opens in front of a stately home. A wooden gate would be more suited for a cabin or ranch-style house. An aluminum gate slides open in front of a more modern design.
Not only are there different design options—from gate materials to accents—but there are different ways a gate can operate. Electric gates that automatically open are easier to drive through. Manual gates require a little less maintenance without the need for a power source.
No matter how decadent or homey your property is, there's a gate design that's right for you. Contact the security specialists at Security Five for more inspiration and installation ideas for your home gate design. A pro can ensure your property is equipped with the best gate to satisfy the security needs and style aesthetics of your home.