Components of a Business CCTV System
For Pros, By Pros
---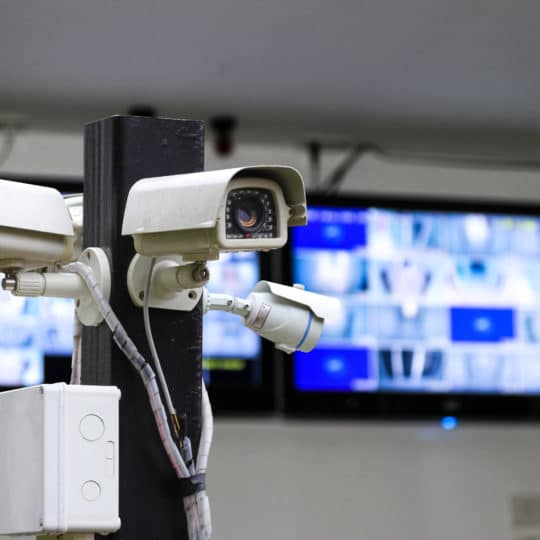 A security system is an important part of any property, especially a place of business. Whether you work in retail, healthcare, or food service, having a way to keep people, equipment, and information secure is paramount. While there are many security systems available on the market, designing one for a professional establishment has its own set of requirements. Learn more about the components of a business CCTV system and the best way to incorporate it into the workplace.
Professional CCTV Applications
A security system has a few basic components, including a camera, monitor, and recording device. When you install one in your home, you may decide to add certain features, like outdoor night vision or motion detection. For systems designed for business, there are other commercial and public safety applications more suitable for professional purposes. Here are some of the main reasons certain companies would choose to install a CCTV system.
Retail stores. Deter crime and protect valuable merchandise.
Warehouses. Monitoring entry, exit, and delivery information.
Resorts. Monitoring activities in public and employee areas.
Offices. Measuring productivity.
Stadiums. Controlling crowds.
Public spaces. Assisting law enforcement in related investigations.
While monitoring people in public spaces may help in future investigations, assessing workflow, and deterring crime, it's also important these people are aware they're on camera. There are laws prohibiting hidden cameras in certain areas, so all businesses should be aware of what protocols are necessary before having any security system installed.
Components of Business CCTV System
When it comes to system components, a company CCTV is usually more robust than a personal device. Businesses have more area to cover, more devices to connect, and more rules to follow. This is why installing a corporate CCTV system is best left to professionals who know how to cover all the necessary angles while following the right rules and making sure it all runs smoothly. Boost the basic components for your business and properly secure your space with:
More cameras to cover multiple angles.
Wider network coverage to sync multiple recording and monitoring devices.
Larger data storage capabilities for organizing more footage.
Easy to use management software.
Public signage if needed.
When it comes time to design and install the right CCTV system to satisfy your security checklist, contact a pro who knows what businesses need. While some systems are easy to integrate into existing safety protocols, custom-designed systems provide a scalable solution that grows with your business. Contact Security Five to discuss your options based on your company needs and budget. Get set up with a security option that works for your workplace.
---
Special Offer for New Customers
$60 Off First Year of Monitoring
Hurry! Offer Expires November 30, 2023