Recruiting with Recreational Systems
Finding the Fun Team
Posted
July 15, 2021
---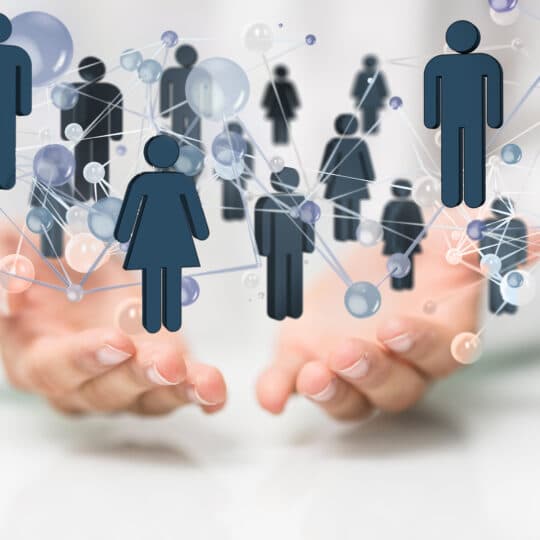 Recruiting the right team for your recreational facility isn't all fun and games. With any business, you want to be sure employees fit the job description and the culture, especially when it comes to providing a fun atmosphere for staff and clients. So, how do you attract the right people? Recruiting with recreational systems can help.
What are Recreational Systems
Some facilities have systems in place for purely security purposes. A series of surveillance equipment helps keep watch over indoor and outdoor areas and processes. Not only does this help facilitate workflow, but it's also a way to help keep customers, clients, and staff safe. Businesses can also leverage some of the equipment in different ways. If you already have security cameras in place and a system for viewing and sharing footage, you can also set up a way to record various events that happen at your facility. Under the right circumstances, this footage can be used to market your facility to future clients, provide customers a way to "attend" live events, and recruit candidates for various open positions.
A World of Possibilities
In this digital age, there are so many ways to connect virtually. Even though this type of technology is always advancing, it just means there are more opportunities to take advantage of online offerings. It also means the roles of employer and employee are changing. More people can research companies online and through social media. There are also more ways to work from home or from anywhere. This means the right person for the job doesn't have to be in your local area, which opens up a world of possibilities.
Show, Not Tell
Some companies work better remotely than others. If your facility holds live events, obviously you need local help. However, nothing is stopping you from recruiting the right help with a larger net. To attract the right attention, you need to show people what you can offer instead of just telling them. This means sprucing up your online presence. Instead of including a list of services, why not include video clips of what these services entail. Record events that happen at your facility and use them in marketing and recruitment. This footage can also be used in training videos for new staff. Just be sure to get written permission from any person visibly involved in these scenarios.
Recruiting with Recreational Systems
Your facility holds fun events. You want to attract fun people. Your recruitment process then needs to be fun. Whether you're looking for year-round staff or seasonal employees, make sure you update the role and requirements. Job seekers can tell if you're recycling a dated job posting. One way to ensure it's fresh is to include clips of events you've recently hosted. Whether it was virtual or in-person, put together a quick compilation that highlights the fun.
After you use your saved footage for marketing and recruiting videos, think about what else your recreational system can do to help the hiring process easier.
Do you use a content management system for accessing files?
Is it easy to collaborate with other team members through a shared system?
Do you use cloud-based data storage to quickly search and share?
These elements also play a role in the recruitment process. You can use the same system to manage applications, store and search resumes, organize onboarding documents, facilitate skill tests and training, update job descriptions, access screening services, and so much more. Not only will the right recreational system properly manage the day-to-day, but it can also streamline the hiring process and become an asset to HR and other departments.
For help navigating the world of recreational systems and how it can help your business, contact Security Five for more tips and tricks. Improving one system can end up benefiting your company as a whole. Learn more when you contact Security Five for a free consultation today.