Reach a Larger Audience with Recreational Systems
How to Draw them in & Offer More
Posted
December 3, 2020
---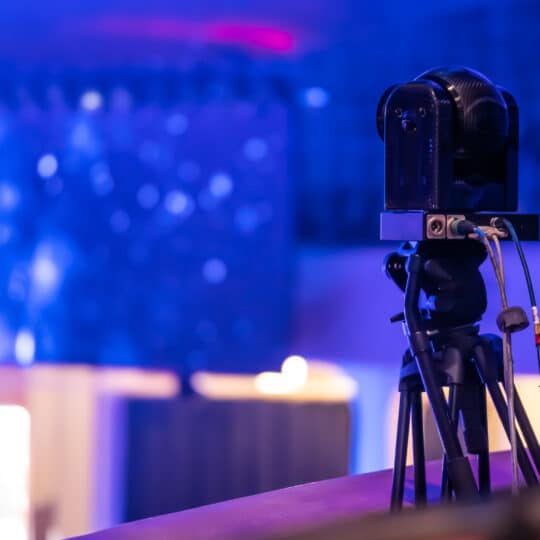 Recreational facilities like stadiums and theaters have suffered a big blow to their bread and butter these days. While they may not be able to draw a crowd in through the door, it doesn't mean they can't attract more business. How? Boosting their recreational system audience. Discover the different ways technology is still bringing fun to facilities.
Building a Recreational System Audience
Say you have a music venue and your business depends on selling tickets, merchandise, and refreshments. With indoor venues heavily restricted in these trying times, owners must start to get creative. Here are just a few marketing ideas to help boost the bottom line:
Livestreaming events. Invite those bands and independent artists to the stage, record the performance, and stream it online. You can still sell tickets, merch, and even deals on deliverable refreshments. Grant ticket holders access to the streaming site. You can even release part of the performance on your website and social media for fans.
Recorded events. For those who can't make the live performance, they still have access to watch the recorded version at the cost of their ticket.
Added extras. Gain even more buzz when you offer behind-the-scenes footage of the performers. This can also be live or recorded.
Not only does this keep the venue and related staff employed, but it supports the artist, local community, and brings something meaningful to fans. All you need are the right tools to steam and record video. The type of recreational system depends on your venue, budget, and needs.
Promoting Events
Lately, there has been a lot of video floating around social media with recorded performances edited to bring large groups of performers together. With the right equipment and know-how, you can do the same for your company. Get creative with video and editing software or contact a professional to help. Not only does it boost any marketing campaign, but it can highlight the talent of those who need some uplifting these days.
It's not just events that need promoting. Any workshop, course, or class your facility runs can also be streamed, recorded, and shared online. This opens up your business beyond your local community and offers your services to those who gain access from anywhere in the world.
Plus, now you can use social media to both promote and stream your event. These platforms are only continuing to advance, so it's best to stay on top of technology trends.
When you do post on social media channels, make it engaging with eye-catching visuals—videos or images—from past events. Just make sure you obtain a release form when featuring guests. Social media is also a great place to collect testimonials and reviews to use in future campaigns. In your posts, don't forget to include a link to register for the class or event online. This can be set up to go directly to the recreation management software you're using—and your job just got easier.
Tech-Savvy Support
If you need help navigating the recreational system waters, contact Security Five. Our tech experts are updated on the latest systems to help make sure recreational facilities are running safely and securely.