Recreational Systems for Facility Marketing
Bringing the Fun Back to a Facility
Posted
September 17, 2020
---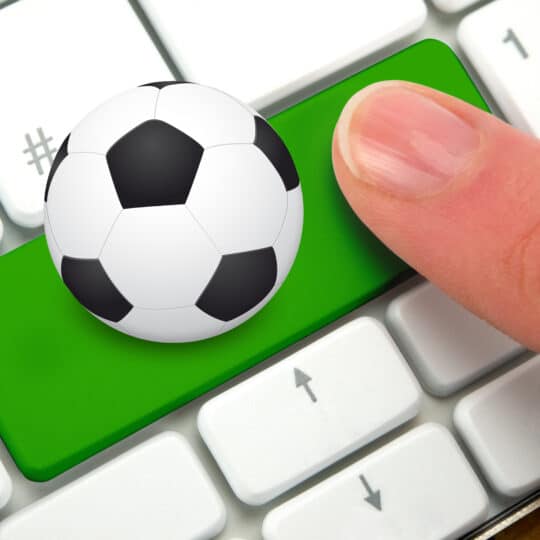 Recreation is literally meant to be fun, but what about marketing for it? In trying times like these, facilities designed to house large public gatherings for leisure activities are at a severe disadvantage. But hope is not lost. There are ways to make recreational systems for facility marketing fun again and draw in a much-needed audience.
Where Recreational Systems are Needed
Think of all the places you can go for fun, including:
Sport stadiums
Amusement parks
Movie theatres
Music venues
National parks
Golf courses
Arcades
Museums
Art classes
This list goes on, but what happens when the fun stops? Whatever the reason—weather, change of plans, global pandemic, etc.—the fun should still be accessible. This is where recreational systems come in.
What's a Recreational System & Why You Need One
Recreational systems include a series of video recording and streaming equipment. The number of cameras and the type of streaming software varies with the budget. But think about all the obstacles a facility can overcome when trying to set itself apart and sell its experiences. There's no longer a need to worry about:
Seasons. Virtual material is available year-round. Simply record what you need when possible and share any day, any time.
Schedules. If people can't make it to an event, the recorded version is available to view at their earliest convenience.
Crowds. You still may have a large viewing audience online, just without the irate customers who've been waiting in long lines.
Agility. There are a lot of variables to plan for when marketing a recreational event unless you can control the experience by offering a digital version online. Instead of printing a lot of posters and mailers, email your audience and post on social media. Include clips of what you're offering to entice the viewer. Not only are these marketing pieces easy to update they're even easier to share, spreading that word around
How Recreational Systems Help with Facility Marketing
Say you have to miss a sporting event at a local arena—one that won't be broadcasted live on television. Now say that particular arena offers streaming services of the games on their website? This is a pretty big perk. One where the spectator, players, and arena owners all win. No one misses a thing, the players keep their fan base intact, and the arena owners still make money from streaming subscriptions.
Apply this scenario to any of the facilities listed above. Some may need to get a little more creative with their streaming. For instance, museums can host virtual walk-through exhibits, parks can stream relaxing nature scenes, arcades can stream game-play online. But it all requires the right system to make it work.
Interactivity is Key
Now that you have a streaming service for bringing the fun to families, make it even more interactive with these tips:
Share customer content. Include a photo contest or other challenge related to your facility and ask customers to submit via email, website, or social media for specials and discounts. Chances are, if you share their submissions, they will reshare—thus marketing your facility.
Make fans part of the game. It's always exciting to see your name or image on the big screen. Have fans submit a special greeting or contest entry to be included in the live and recorded game-day presentation.
Include incentives and other freebies. Discount codes, swag, raffles, and other specials are always a way to draw people in. Make it worthwhile for repeat customers.
Changing with the Times
Just as tech and trends change, so should your business practices. To get the most out of a recreational system for facility marketing, contact Security Five for a consultation about how your business can evolve.