Mobile Equine Monitoring
Keeping Track While Traveling
Posted
June 11, 2020
---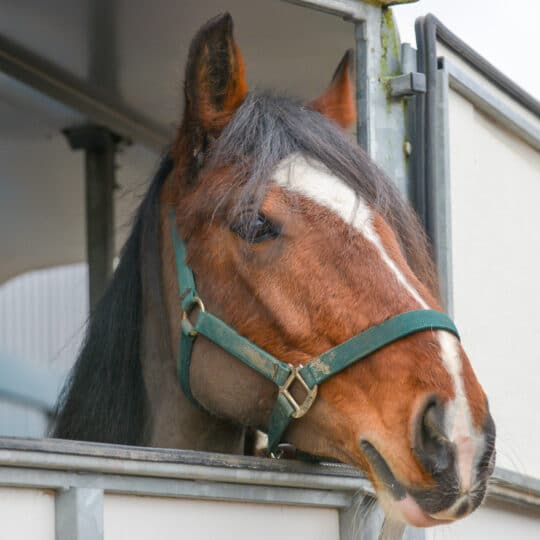 There are many reasons you may need to travel with your horse. Whether you're boarding, studding, moving, showing, training, or visiting a vet, you want to be sure the trip is comfortable for everyone. Pack a mobile equine monitoring system for the journey to make it easier to keep track.
Five Road Trip Tips
Before you get on the road, make sure you and your horse are prepared for the ride. Here are some highlights to keep in mind:
Travel checklist. You have one for yourself and your family, make one for your horse too. A first aid kit is always at the top of every list, complete with numbers for local vets at your destination. Refreshments are also a priority; keep horses well hydrated and clean feed easily accessible. Check any and all equipment to make sure it's in working order. You don't want to be on the side of the road with your horse if you don't have to.
No surprises. Make sure your horse is familiar with the trailer they're about to board, how to get in and out, and that there's plenty of headspace and air circulation. Don't introduce any new equipment, like boots and bandages, during the trip. Also, avoid new or unnecessary medication. If the horse is sick, it's best not to travel. You don't want any unfamiliarity to cause more stress during an already stressful time.
Bathroom breaks. While you can't control when the horse goes, you can help keep things clean by stopping for breaks and removing what you can.
Monitor the situation. Before, during, and after the trip, monitor the horse's temperature to check for signs of illness. Other devices monitor more horse stats and allow you to share the information with vets if needed. While on the road or at an unfamiliar destination, equine monitoring can be used to check in with the horse for signs such as not eating, drinking, or mood changes.
Rest and recovery. Keep first trips short. The longer they are, the more rest a horse requires to recover. If the trip takes a whole day, they should rest for a whole day.
Mobile Equine Monitoring Systems
There are a variety of devices available for horses to wear to track their vitals or to install in trailers or stalls to monitor horse behavior. Some of these devices are wireless, therefore easy to travel with.
Another helpful feature is sharing the information gathered with other parties, including vets, trainers, and/or owners to keep everyone in the loop. For more information on the various features of equine monitoring systems, contact Security Five. Whether traveling for business or not, it should be a pleasurable experience.