Corporate CCTV Systems
Why it's Good for Business
Posted
April 23, 2020
---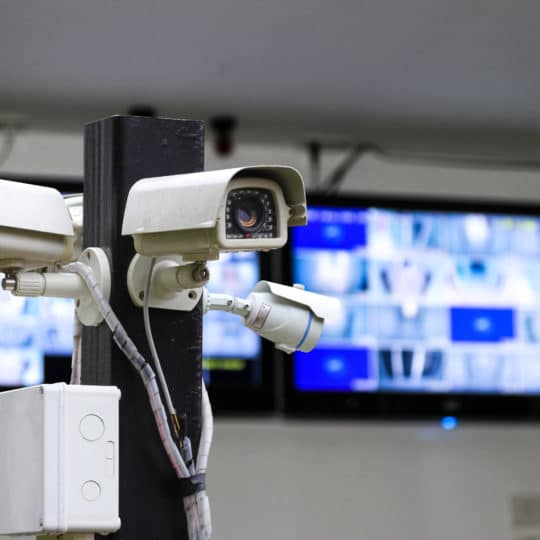 There's a lot to protect when you run a business. With employees, inventory, office space, equipment, and more, not having an efficient security system is more of a liability. The benefits of corporate CCTV systems are passed on to everyone involved in the company, including CEOs, staff, and customers. This makes the investment in such a system a smart business decision.
Benefits of Corporate CCTV Systems
Putting a security plan in place should be a priority for any corporation. Not only does a security camera system help deter crime, but it provides evidence should any claims arise. This is as important for internal issues as it is for theft or other external damage. It also has a positive effect on a company's insurance policy—helping to keep costs and claims down.
Fitting Security to Scale
Security is scalable. This means any company of any size can find the right solution to fit their needs and either grow or scale back on features. This includes:
easy installation to cut back on third company costs
adding cameras and video features
or updating an existing system to a broader network.
Many security camera systems are Wi-Fi enabled and compatible with an app for viewing footage on your smart device from wherever you are. Available features such as:
two-way audio
motion detection
night vision
push notifications
and cloud storage
makes it easy to stay updated with what's going on. Of course, this also means keeping up with the ever-changing technology is important for keeping any security solution efficient.
Professional Security Systems
While you may not need professional installation or service for all security systems, it wouldn't hurt to get some expert advice on the right system to fit your current needs. Contact Security Five for more information on current corporate CCTV systems and which scalable solution is best for your company.
---
Special Offer for New Customers
$60 Off First Year of Monitoring
Hurry! Offer Expires April 30, 2021