What are Commercial Networking Services
And Why Would I Need It
Posted
February 14, 2019
---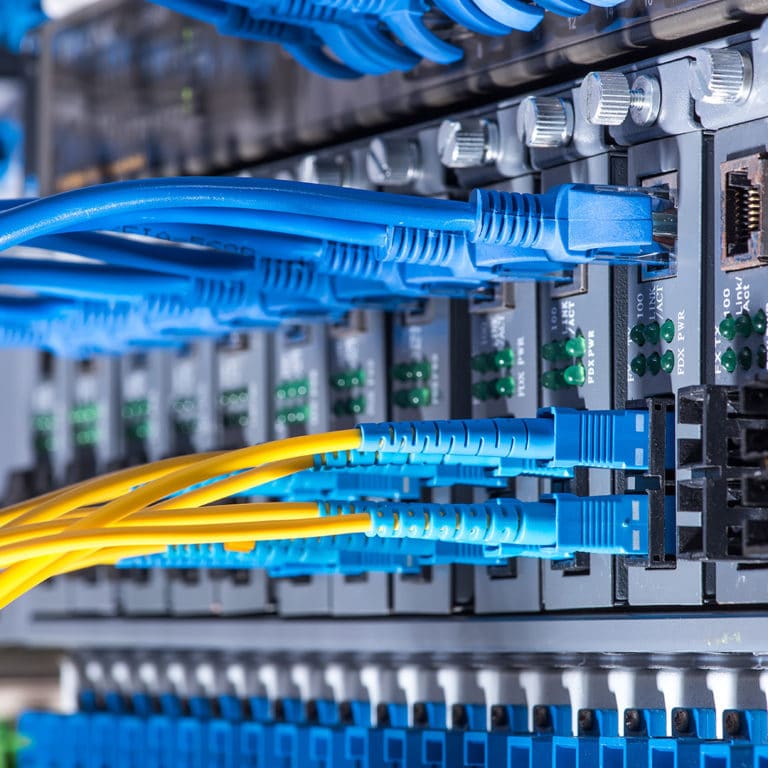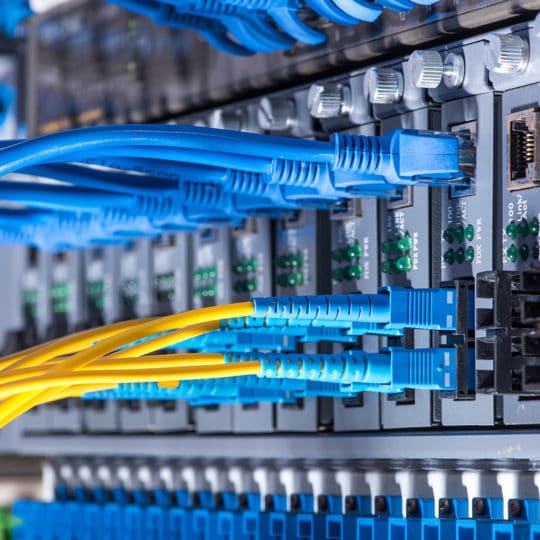 Most of us are familiar with home networking services, such as a WiFi provider and connected devices, but what if you need this on a larger scale? Then commercial networking services are what you need. Here's why.
Commercial Networking Services
Commercial networks are bigger than their home counterparts. A home network may have between one and twenty connected devices, but commercial networks have thousands including a combination of wired and wireless devices.
Still don't know if commercial is the way to go? Ask yourself the following questions:
1. How large is my network? A small business may be able to get away with a smaller service, but the more employees, vendors, and power you want to add to your system, the more involved and expensive the networking equipment will be.
2. How important is security? Of course, no matter what system you use, security will play a role. But the more people involved, the more you'll want to keep their information private and prevent unauthorized access. Keep network servers locked in private rooms or even at off-site locations. Different detection mechanisms and firewalls also need to be installed to enhance security of the large networks.
4. How much maintenance is required? Keep critical equipment such as switches, routers, and servers updated and in working order.
5. How much help is needed? Even a home networking system needs a team to help you set it up and troubleshoot issues. The larger the network, the bigger the team. Keep it running smoothly by planning routine updates and maintenance. Document every service call and installation for better troubleshooting.
Commercial Networking Equipment
Here are a few components of a larger networking system. Some you may be familiar with from your home network, and others are required for more involved systems.
Internet. It seems everything is connected to the internet these days. This public network provides services to any organization that's connected through broadband, 4G networks, and so on. Commercial networking can also connect to each other through VPN MPLS managed leased lines.
Routers. Even home networks have routers to connect to the internet. Commercial routers are more layered networking devices that connect separate networks together. There are more security features built-in to larger networks, as well as wireless support.
UTM. You may not have Unified Threat Management software for your home network, but it provides network security such as intrusion prevention (IPS), firewall, content and URL filtering, and Virtual Private Network (VPN).
Core Switch. Connect your commercial network to the internet through several access and distribution switches using copper or fiber optic cabling.
NAS Devices. Store bulk data with a Network Area Storage (NAS) device. NAS devices are connected to the commercial network through the Internet so that anyone can store their data and access it when needed.
Wireless Controllers. Manage all connected wireless devices in one place.
Commercial Networking Support
If you're beginning to think your business could benefit from a larger network, but don't know where to begin, contact the specialists at Security Five for more information about commercial networking and get your business on board.