Best Remote Access Devices
Look for these Security Features
Posted
July 5, 2018
---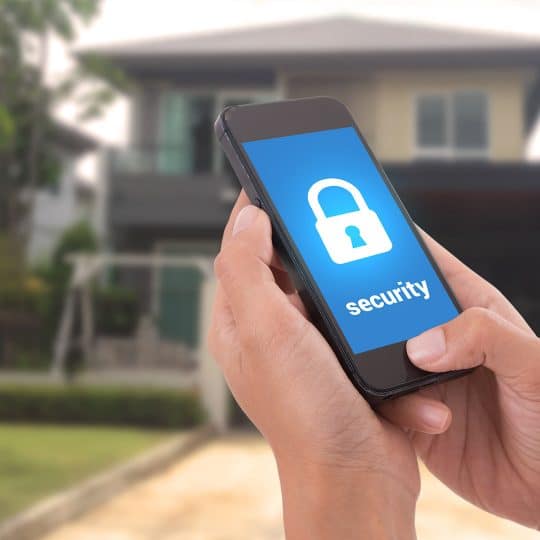 Having the right security system is a big step in helping to protect your home. Having the right remote access makes the security system even more valuable. Here are some of the best features of remote access devices currently on the market.
Remote Access Apps
Being able to monitor your security system from your phone or mobile device should give you more peace of mind. Receiving real time notifications via a remote access app gives you the power to act on a situation if necessary. Some of best, most user-friendly apps have the following features:
Live stream what's happening from a certain area of the house through a camera and Wi-Fi.
Switch between feeds from multiple rooms with cameras connected through the same network.
Turn on night vision for cameras set up in a darkened room or outside.
Work with camera to capture pictures and video you can save on your phone, computer, or the cloud.
Audio features allow you to hear what's going on and speak through the device.
Notifications related to sound and motion detection.
GPS tracking.
Gaining Remote Access
While many of these apps have an easy-to-use interface, more comprehensive security systems may require more device storage space or in-depth installation. Also, depending on the security system you choose, the app may only work with certain cameras and security systems—especially if they're sold as a unit. To make the most out of your remote access security device, talk to the specialists at Security Five about which avenue would be best for your needs.