DIY Gate Accessories
Update Your Gate for Less
Posted
May 17, 2018
---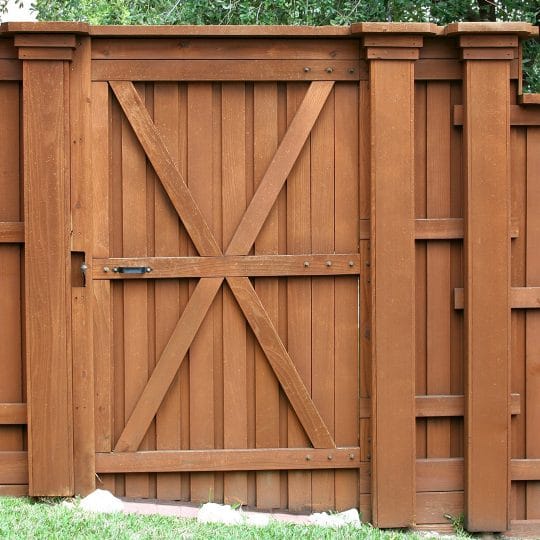 Installing a gate outside of your home can be a lengthy and expensive process. There are certain features you may be able to easily do yourself to save some money—like the small details and gate accessories.
Easy DIY Gate Accessories
Decorative accents around your gate can increase curb appeal without adding a lot of expense:
A coat of wood stain or paint can transform the look of a gate.
Shine up the metal components of an intricate steel or rod iron gate to make it look like new. You can also flank the design with pillars made from a less expensive material, like wood, brick, or stone.
Adding a flower box or bed around the opening or fence also brings a more colorful, welcoming feel.
Gate Hardware
Just by changing up your gate hardware can refresh the look of a gate. Using more decorative hinges and latches on the interior or exterior can update the gate and are usually easy to install yourself, depending on the type of gate you have. You can also update the gate function by installing self-closing springs to make a swing gate more functional. This way you won't have to worry about closing it behind you when you're in and out quickly.
Gate Accessory Installation
Depending on the design, many added accessories should be easy enough to install yourself. However, if you have a larger, more complicated gate structure, you may be better off having a professional help you to ensure the job is done right. Contact Security Five with any questions about gate design and installation.