Choosing the Right Driveway Gate for Your Home
From the Right Design to Installation
Posted
September 28, 2017
---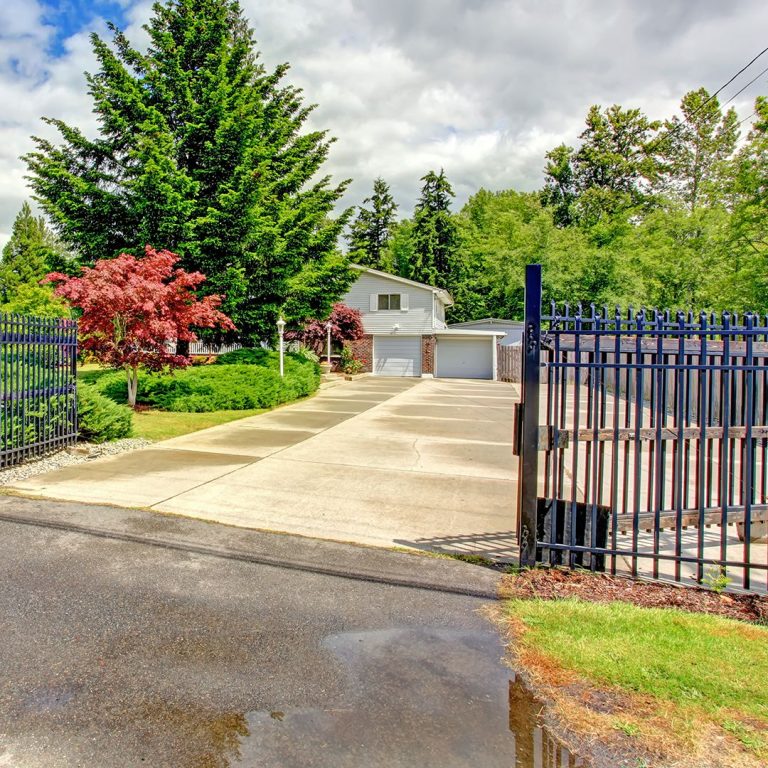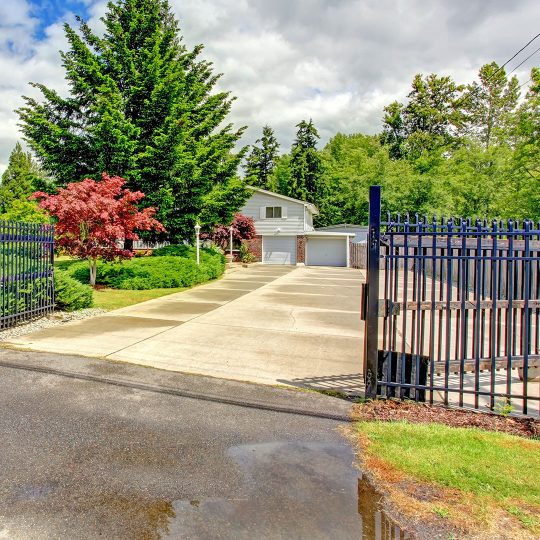 Your driveway is the gateway to your home. Whether long and winding or short and steep, the journey from the road to your front door should be pleasant and secure. Choose a driveway gate that has the right look and function for your home. There's a wide variety of design and security options available, and this guide can certainly get you started in your search.
Driveway Gate Basics
Before you go into too much detail about gate style, think about the purpose you want it to serve. Is your gate strictly for business or pleasure? If you need it for security, it will have to be stronger than a picket fence. A designer gate purely for show doesn't need all the bells and whistles. Once it has a purpose, the size, style, and materials will fall easier into place.
Driveway Gate Style
When designing a gate, consider where you're putting it. Will it be at the end of a long, flat driveway with a wide opening? Or is there a more narrow, hilly passage that it will be situated on? The size of the opening and level of terrain will help determine the best type of gate to install. There are two basic types to choose from:
Swing gate. The opening will swing on a hinge away from oncoming traffic, or towards the road if the driveway slopes up too much behind the gate.
Sliding gate. Glides from side to side along a track to accommodate both narrow or wide driveway openings. This type could work on any terrain level enough to support sturdy tracks.
Once you choose a type, you need to decide how it will operate: manual or automatic. An automatic gate comes with a choice of gate operators: keypad or card. These options can add a higher level of security to your gate.
Driveway Gate Materials
Now that you know the purpose, style, and operation of your gate, you can choose the best construction material. Here are a few options:
Wrought iron
Steel
Aluminum
Wood
Each material comes with it's own cost comparison, level of maintenance, and aesthetic appeal.
Driveway Gate Installation
While it's best to leave the installation to the professionals, some gates are easier to build and maintain yourself. When building your gate, make sure you leave room for one or two cars to stop at the gate before it opens, pass through the gate opening, and park behind the gate. Also, consider delivery trucks and emergency vehicles may have to easily enter and exit as well.
There's a lot to think about when it comes to adding a driveway gate to your property. The Security Five specialists are here to answer any questions you may have about properly installing your next gate. Contact 610-310-5584 for more information.