Support Your Court Case With CCTV
Posted
February 23, 2017
---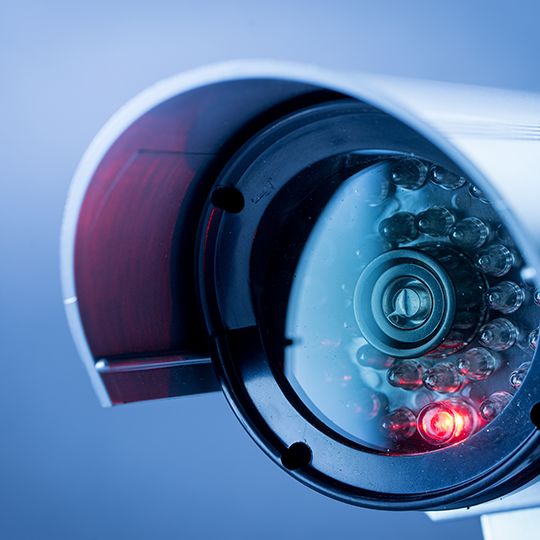 CCTV (short for closed circuit television) is a fixture somewhere in nearly every commercial and residential neighborhood. Businesses and homes with security systems use CCTV to monitor and survey their properties in the event of a crime. Finding and prosecuting the trespasser(s) is nearly impossible without reliable witnesses or a CCTV installed and prominently displayed. While CCTV is admissible as evidence in court, it is not always 100% guaranteed to win a case. Read on to learn how to support a court case with CCTV footage.
Keep an Eye on Everything
CCTV affords property owners the ability to keep a constant watch over their commercial or residential property. Because of this 24/7 access, it is a reliable source of evidence in court. When used to substantiate a claim, CCTV gives judges and juries a view of the alleged crime and perpetrator. In addition, CCTV often offers views from a variety of angles, depending on the property's budget.
CCTV-Related Terms
Admissibility: the proof that your CCTV-based evidence is applicable to the court case in question.
Authentication: the process of determining the validity of the footage in question.
Motion detection: a camera's capability to commence recording when it senses motion.
NVR: an acronym for "network video recorder," this software records and stores video from multiple IP (Internet protocol) cameras.
Remote viewing: this function allows business owners to view footage live from home or home owners to view footage live at work. Remote viewing is especially helpful in dangerous neighborhoods or after receiving specific threats to your property.
CCTV as Crime Prevention
CCTV deters would-be criminals from committing acts of theft and vandalism. Therefore, it is especially effective when cameras are visibly placed. Would-be criminals flee once they catch a glimpse of a CCTV camera.
Any Questions About Your CCTV Footage?
Security Five employs the most knowledgeable experts in the industry. Contact our team of professionals today with any questions about CCTV and its relation to your pending court case. Call us today at 610-310-5584.
---
Special Offer for New Customers
$60 Off First Year of Monitoring
Hurry! Offer Expires June 15, 2020