Commercial Networking Services
Posted
February 16, 2017
---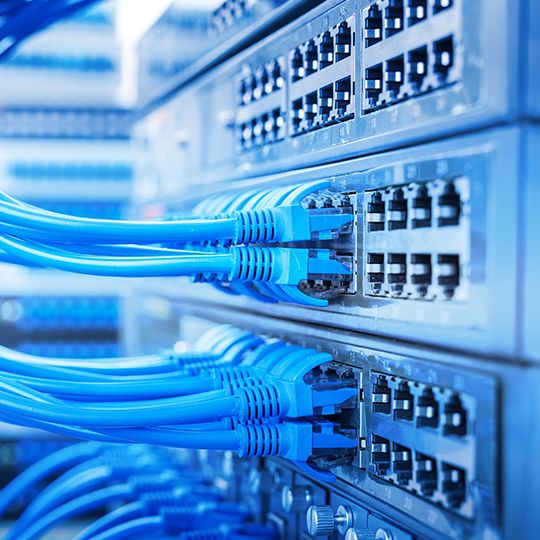 When you start a business, connecting your office is a top priority. Commercial networking lets the technology devices within an office communicate with each other and the outside world. There are a few networking terms to keep in mind when determining which commercial networking services you want to use. Read on for what you need to know.
Adapters
Adapters are physical cards that connect computers to a network, allowing them to send and receive data.
Cable Runs
A cable run is a wire installed to go from a device to a cable jack in your office.
Ethernet
A transmission system that uses cables to communicate.
Hub
A box equipped with RJ-45 ports for Ethernet cables.
IP Address
An acronym for "Internet Protocol address." This is a number assigned to your device that allows other devices to communicate with it through their own IP addresses.
ISP
An acronym for "Internet service provider." This term refers to the company through which you purchase your Internet capabilities.
LAN
An acronym for "local area network."
Routers
Routers are used to connect the users within two or more networks. They also connect these networks to the Internet. Routers process and dispatch the data being communicated through a device. The information is then routed to another network in a way that the receiving device is able to recognize.
Switches
Switches connect the various devices within a building. By creating a network in which printers, servers, and computers communicate, employees are able to share information.
WAN
An acronym for "wide area network." A WAN covers a wider area than a LAN.
Commercial Networking Difficulties?
Because networking can get technical, many business owners decide to consult a professional. So, if you happen to run into trouble setting up your networking system, call Security Five. Our team of experts help you setup, configure, and troubleshoot your network to ensure you and your employees are in constant contact. Contact Security Five at 610-310-5584 today for a free consultation.