Keep your Residents and Employees Safe with a Commercial Safety Gate
Posted
January 19, 2017
---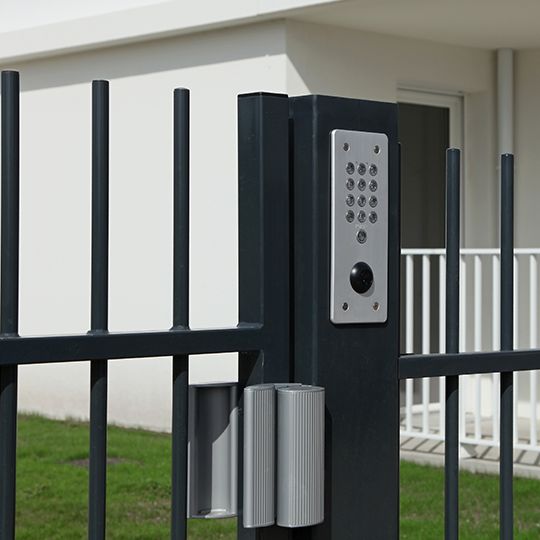 Do you want to keep your residents and employees safe? A commercial safety gate is ideal as a first layer of protection. Read on to learn more about how a security gate keeps the people on your residential or commercial property safe.
Prevent Unlawful Entry
Controlled access is key when you have people to protect. Not only does a gate provide a physical barrier, but it has a number of entry options and security levels. At Security 5, we offer 24/7 monitoring to go along with our commercial gates, so we are alerted as soon as an intruder trips up the system.
Crime Deterrent
Not only does a commercial safety gate prevent a criminal from gaining entry, it stops them from even trying to break in. When a trespasser sees a gate surrounding your home or business they dismiss it as a potentially time-consuming barrier. A thief or vandal wants to get in and out as quickly as possible. Therefore, most are scared off from even attempting to get onto your property and move on to an unprotected building.
Privacy
If your property is on a busy street, a strategically placed commercial safety gate can provide unparalleled privacy. This can prevent thieves from casing your property and monitoring your residents' routines in order to figure out when to break in.
The Protection Doesn't End at the Perimeter
Commercial gates protect more than just your property lines. They can be installed wherever you need extra protection. Parking lots, high-security building wings, and elevators are additional places that often require extra security.
Call Security Five Can Help you Choose a Commercial Safety Gate
Can your commercial residence benefit from a security gate? Seek out the best, most experienced security company in the area. Because Security Five offers unmatched, friendly, experienced service, we can tailor a security gate to precisely fit your property's needs. Contact Security Five today at 610-310-5584.