Cloud Service Maintenance
Moving Tech Support to the Cloud
Posted
September 10, 2020
---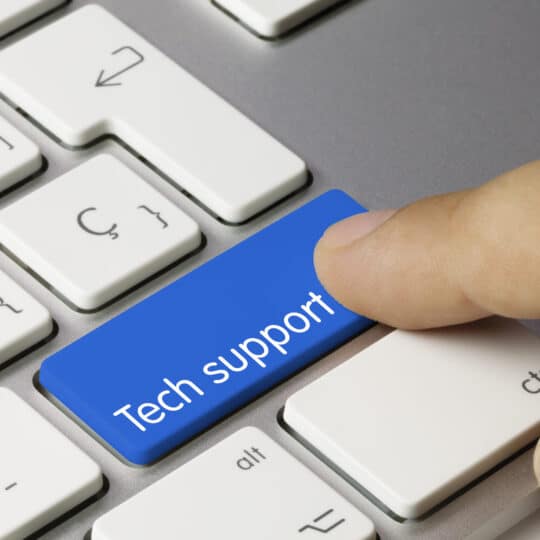 No matter how tech-savvy you may be, it's only a matter of time before a question comes up. However, small businesses can't always afford a dedicated IT team. Plus, tech support still needs to easily access accounts to properly diagnose the problem. The solution? The cloud. Cloud service maintenance is more efficient with all the important information easily accessible online.
Cloud Computing
As a scalable solution, there are many aspects to cloud computing you can add or forgo to best suit your needs. No matter what your purpose for the cloud may be—storing, sharing, or collaborating on data—there may come a time when you need additional support. Just with any company or application, the help desk comes in handy for all sorts of situations. Not only do many cloud service providers offer maintenance support, but the services are easily updated to deal with system bugs and program updates.
When all the help you need is online, you save yourself the time, money, and hassle of hiring a dedicated team to service hardware and system glitches. Connecting multiple systems across a network may be easy to integrate, but could also be complicated for someone not familiar with the cloud. This is why it's helpful to have a cloud provider take the reins to maintain the server and software.
Cloud Service Maintenance
What about online maintenance companies? This one's for you! If you run a tech support company, do you offer options for cloud-based maintenance management? Here are some of the benefits:
Businesses access support through an app or a web browser. This eliminates the headaches of waiting on hold for help or trying to troubleshoot their own issues.
Maintenance staff accesses the information they need from wherever they are. No more having to find or flip through a lengthy manual.
Plan and schedule regular maintenance checks and updates automatically and closely monitor progress.
Set up alerts to notify appropriate parties before a system shuts down.
Organize information through search filters
Cloud services increase efficiency in many aspects of running a business, including maintenance. For more information on how it can benefit your business needs, contact Security Five about what cloud computing options may be right for you.