Custom Gates to Match Your Estate
Posted
February 9, 2017
---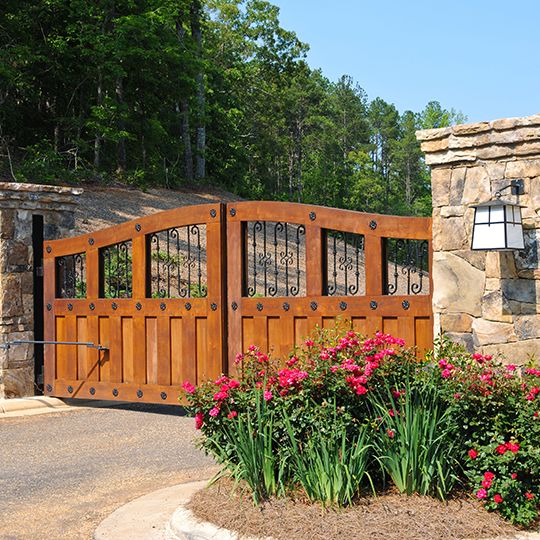 Estate gates are an effective way to protect your family and property from harm, but that's not their only perk. This personalized touch benefits your home's overall property value and, when designed to specifically complement the aesthetics of your residence, they add an incalculable amount of curb appeal, as well. Read on to learn more about creating custom gates to match your estate.
Improve the View
Impress your style upon your visitors with a gate that complements your home's architecture and landscaping. A good security company can equip your home with a gate that is so chic, it deflects from its actual purpose: security. The grand entrance that a custom gate provides pays you back many times over in the long run. An estate gate at the entrance of a driveway connotes prestige, elegance, and suggests that your property is under constant monitoring. This deters many unsavory types from attempting to gain unlawful access to your residence.
Safety
What's even better than a visual crime deterrent? An actual security gate. Besides just looking nice, a custom estate gate can be equipped with a wide variety of safety measures. Because an estate gate is completely customized for each property, the owner is able to pick and choose certain features. A few options are entry and exit procedures, monitoring devices, and other methods of control. Sensors to detect vehicles and pedestrians can be installed, as can keypad entry systems, remote access, cell phone systems, emergency vehicle access, and more. There's no end to your security options when it comes to estate gate customization.
Want to Learn More About Custom Gates?
Contact Security Five today. We'll come out to perform a free estimate and work with you to create an estate gate that perfectly complements your home and provides the ultimate amount of protection. Call us today at 610-310-5584.