Cloud Service Maintenance
Keeping it All Up and Running
Posted
September 9, 2021
---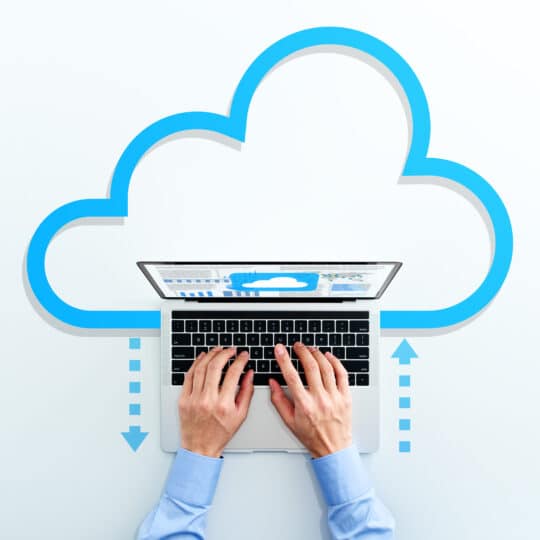 Today, many people trust their data to the cloud. We save our documents, pictures, music, and more up there. We email, collaborate and share information through it too. All of this saving and sharing seems to be done with nothing more than a computer or smart device. But what happens if something goes awry? Dealing with digital systems still requires skill and patience through all the bugs. Thankfully there are ways to recover. Here's a handy guide to cloud service maintenance and what you can do to help keep costs down, productivity up, and your information safe.
Cloud Service Maintenance
With the number of households and companies using the cloud for various data storage and sharing, there needs to be an efficient way of maintaining it all. Even though there are fewer hardware costs for storing data, it doesn't mean there can't be a glitch in the system. Many cloud service providers regularly maintain their servers and notify you of any disturbances while updating software. They also offer IT support to help with everyday issues. But what about the bigger issues, like taking full advantage of this scalable solution by adding networks and features?
In addition to content management systems, there are also cloud-based maintenance management systems. These are also accessed through the web or app. IT and maintenance teams use these systems to schedule, monitor, and automate system maintenance online. Staff is alerted to any issues that could potentially cause a system failure. Managers have access to daily reports that track what's being done in real-time.
Benefits of Cloud Maintenance
Just as there are many benefits to storing and sharing information through the cloud—including flexibility and capacity—there are also definite pluses to moving maintenance to the cloud—like efficient planning and optimized scheduling. Because cloud computing takes place through the web, you don't need to be on-site to maintain it. This allows IT teams and cloud maintenance companies to correspond remotely to find workable solutions. It also helps smaller companies and households that don't have a dedicated IT team. The cloud provider has its own maintenance team available for troubleshooting and managing work. Here are other benefits to cloud maintenance:
Speed. When there's an issue, you don't have to wait for an IT department to travel to your location to troubleshoot. Remote access allows maintenance teams to assess and strategize a solution from anywhere. This means you can be back to work quickly, decreasing downtime.
Savings. With everything stored online, you don't need to purchase additional servers, storage hardware, and other network devices and related components.
Scalable. When you need more or less capacity and features, cloud solutions are easily adaptable. Whether it's downloading a new version or uploading a plugin, an online solution is easier to instantly implement.
Accessible. An online solution is available to anyone who can access the internet. You can put permissions in place to add or remove access, but it's still as easy as logging into a server to review the information.
Professional Cloud Companies
If you're still unsure if a cloud-based service is right for you, or want to learn more about cloud service maintenance, contact Security Five. No matter the amount of data you're storing, sharing, and maintaining, there's a solution that can satisfy your needs.