Business CCTV System Features
Build a Security System that Works for You
Posted
February 20, 2020
---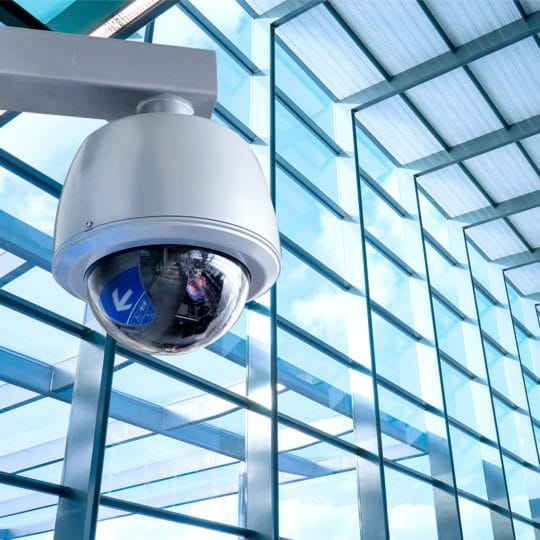 With so many security options available these days, it's easy for a business of any size to help protect themselves. If you're not sure where to start, here's a list of some of the top business CCTV system features available today.
Business CCTV System Features
Installing a video surveillance system of any size could be enough of a crime deterrent, but there are other features that carry more peace of mind for business owners and employees.
Price. For any business, keeping costs down is a top consideration for any business decision. Yes, security systems cost money but weigh that cost against what you'd have to pay to replenish any stolen assets, merchandise, or vandalism.
Access, Install a security system and always have an eye on things. Features like motion detection come in handy outside of office hours. Night vision helps keep an eye on activity after dark, and mobile alerts keep you in the loop if anything out of the ordinary is detected.
Storage. You'll want to be able to record footage and store it for a certain length of time in case you need proof of specific customer interactions in the event of theft or any other customer claim. CCTVs can connect to DVR devices, or you can store more data in the cloud.
Indoor/Outdoor Surveillance. Your security system is only as good as the footage it captures. Capture more with cameras focused on the exterior and interior of your property. Theft and vandalism can happen anywhere, including the parking lot, break room, and on the main floor. Make sure the outdoor camera is weatherproof and has night vision, and make sure the indoor cameras are advertised so people know they could end up on tape.
Wireless. A system of wireless cameras makes installation and networking a lot easier.
Other features to consider include:
High-definition resolution
Adjustable motion sensors
Two-way communication
Bluetooth connection
Smart locks
Facial recognition
Smart zoom and follow
Programmable activity zones
Push notifications
Remote access and viewing
Solar power
And so much more.
Professional CCTV Installation
If you have a larger business with more angles to cover, you may want to consider consulting a professional security company to set up your system instead of randomly placing wireless cameras. Connecting your system to central station monitoring also helps to alert you to disturbances 24/7. Contact Security Five for more information on the right CCTV to cover your business and gain that peace of mind sooner rather than too late.
---
Special Offer for New Customers
$60 Off First Year of Monitoring
Hurry! Offer Expires April 30, 2021